How to register the ARC at prepaid carrier?
After activating your SIM Card, We will email you the titled [
Your prepaid SIM card is now activated

].
At the end of that email, you can find the
blue button
with the ARC registering information.

1.
Click to open the link and click
REQUEST - I want to update my ID only.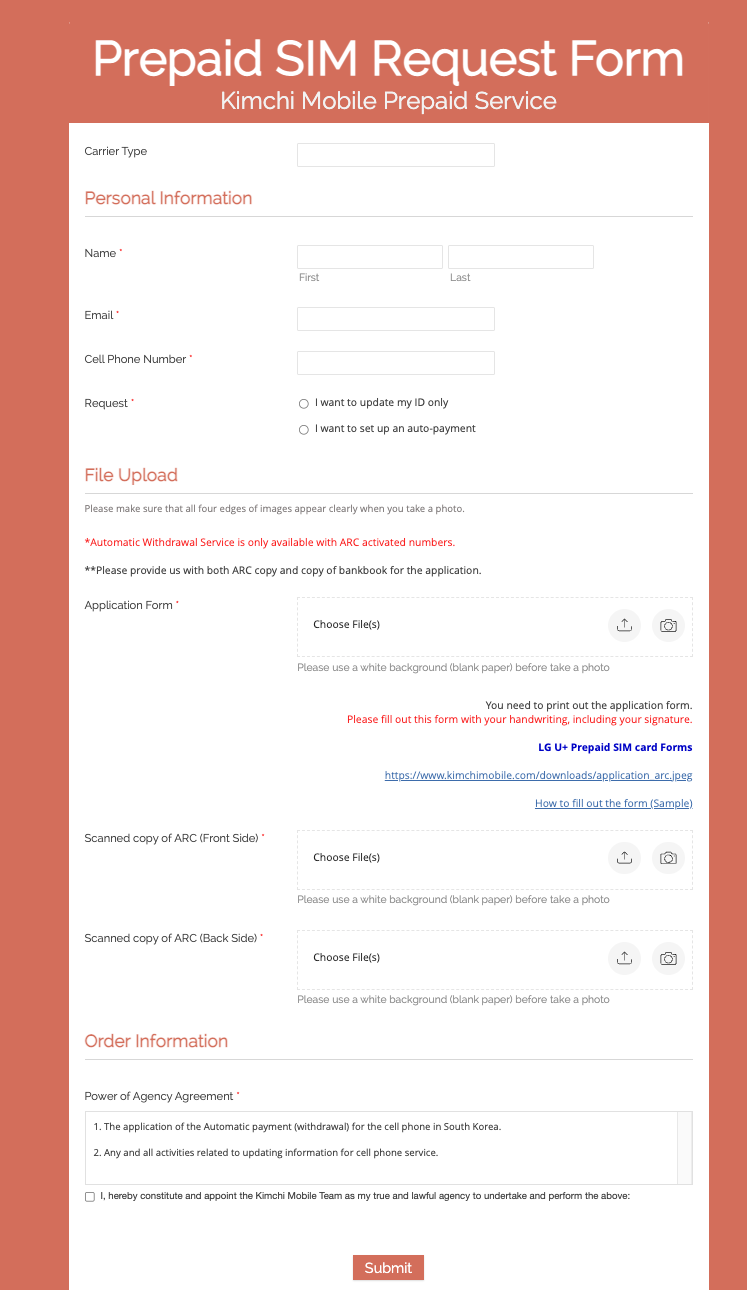 2.
Download your carrier registering the form and attach the form.
✲ Application form

Make sure the application must be written in
physical handwriting
. NO digital writing.