How to activate my Postpaid SIM plan?
After your order, you have to submit your personal information.

Step 4. Submit your device information
There are 4 pages and all the signatures must be SAME.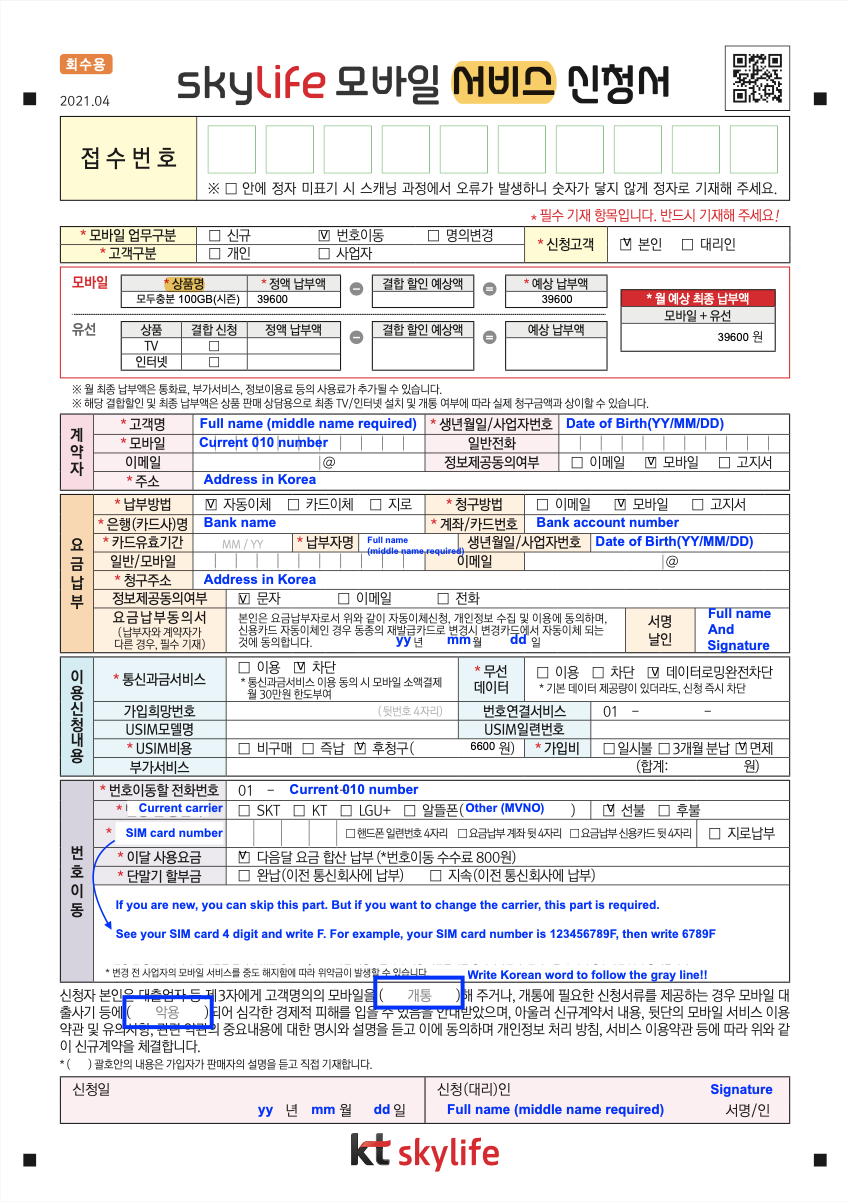 * If you are new user, you can skip the current 010 number parts.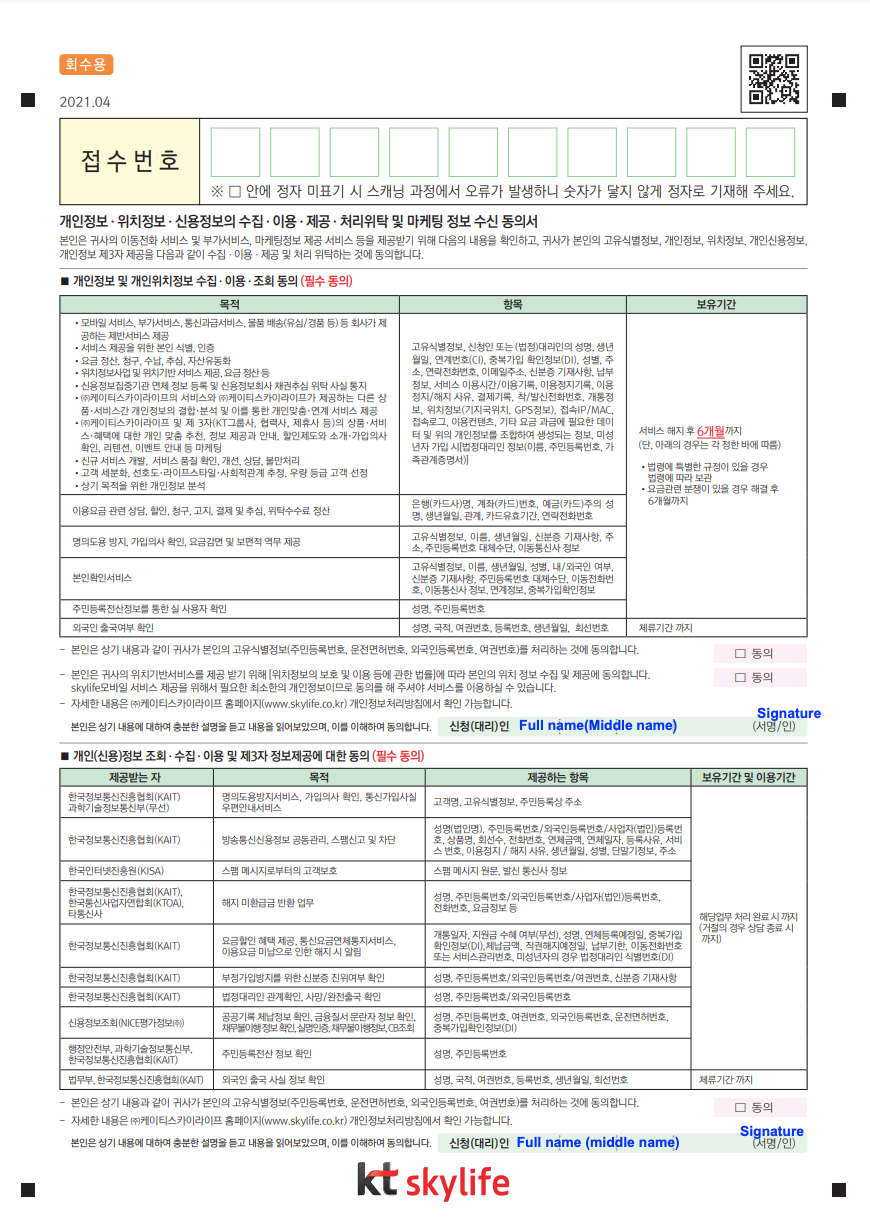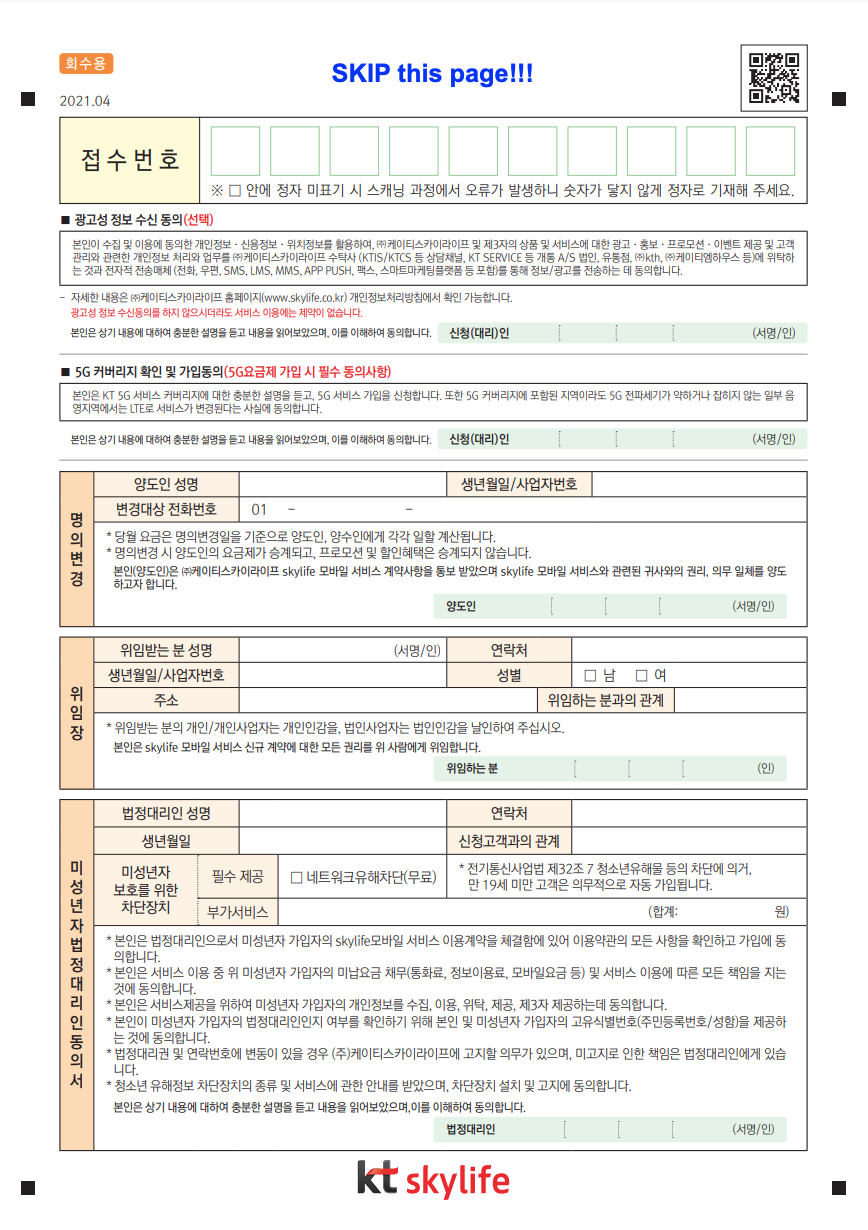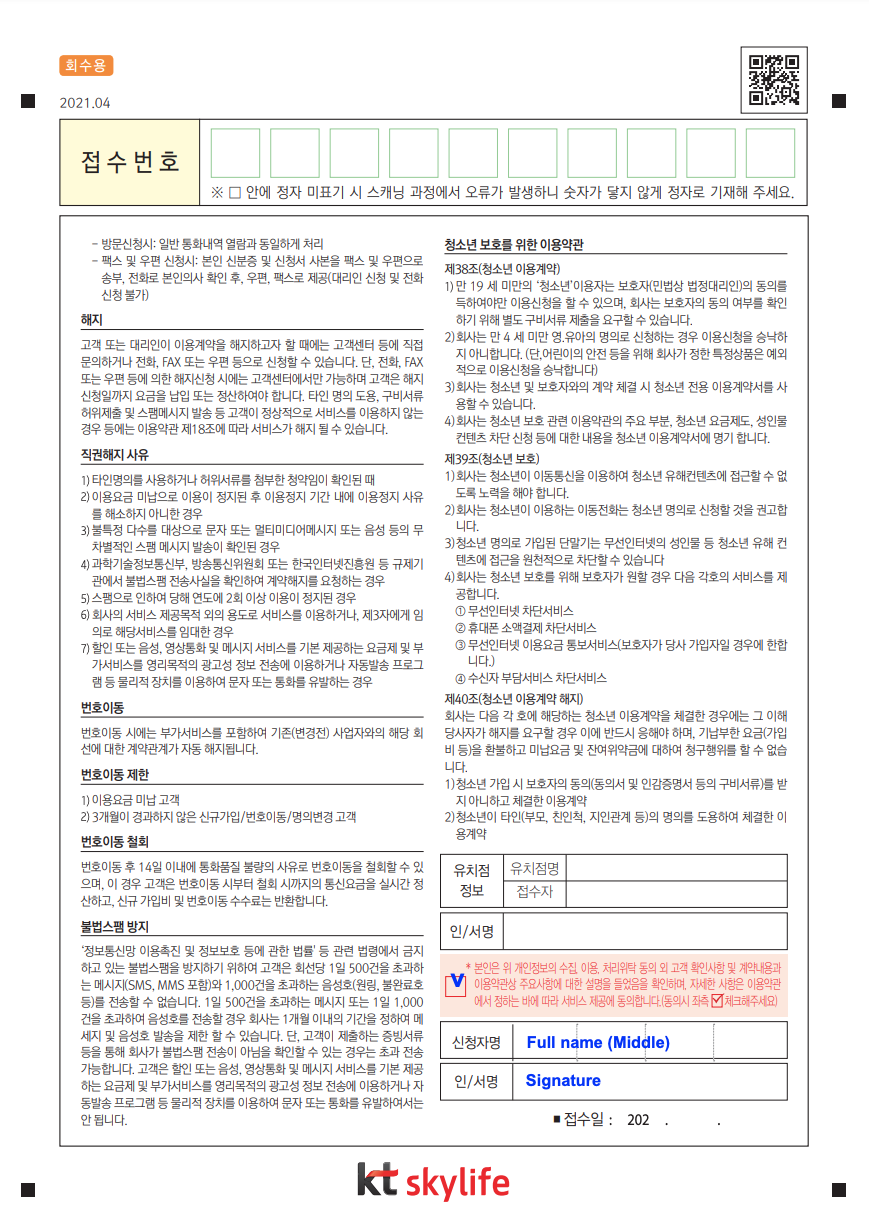 Because postpaid is paying your monthly bill at the end of each month, you have to provide your ID and the banking account which can deduct your monthly bill.
ARC card is a Korean national identification card, this is mandatory to submit to verify yourself to get the same offer as a Korean.
An ID must scan A4 size white background on it

An ID must be a color and bright but no light reflection (able to read)

All four corners(Edges) must have appeared

Take a picture of your bankbook first page(Signature page)

Must be shown account number, name, and signature

C. Device information
Device model name: ex) iPhone XR or Samsung Z flip etc.

Storage size: ex) 64GB or 125GB etc.

IMEI code: on your dial, call *#06#

Submit your files at the email to click the 'Request SIM activation' button.

When we verify your files and address, we will start to deliver your package and email you the tracking information.

Related Articles

Does international shipping possible with the postpaid plan?

Unfortunately, the postpaid plan does not have international shipping. If you cannot prove you are in Korea under the immigration office history record, we cannot get you the postpaid service. *If you already made an order, we will cancel your ...

i am using prepaid plan. Is ARC register means postpaid plan? Is that Autopay equal to Postpaid plan?

ARC register is for changing your status as certified resident in Korea. So that request at carrier center that extend your validity from 90days to permanent. If you do not register the ARC, after 90days your SIM card can be cancelled randomly by ...

How to Activate the SIM?

Please follow the instructions below. 1. Print out the application form SK eyes (attached below) 2. Fill the form by handwriting (Digital handwriting is NOT accepted) *U-SIM number is on your SIM card (13digit) 3. Take a picture of your passport (or ...

Can I activate Prepaid from outside of Korea? I want immediate activate after arrival!

No. You cannot activate the prepaid SIM outside of Korea. First, We request to review your current location at the Korean immigration office and if you are not in Korea, we will reject your order. If you sign up under someone else's name and use it, ...

Can I activate my SIM card before EPIK arrival?

Unfortunately, we can't activation your SIM card before your arrival. We can only activate your SIM card after you pass the Korean immigration. However, you can request an activation and make a reservation in advance. Fill out the application form ...