How to activate my Postpaid SIM plan?
After your order, you have to submit your personal information.

Step 4. Submit your device information
There are 4 pages and all the signatures must be SAME.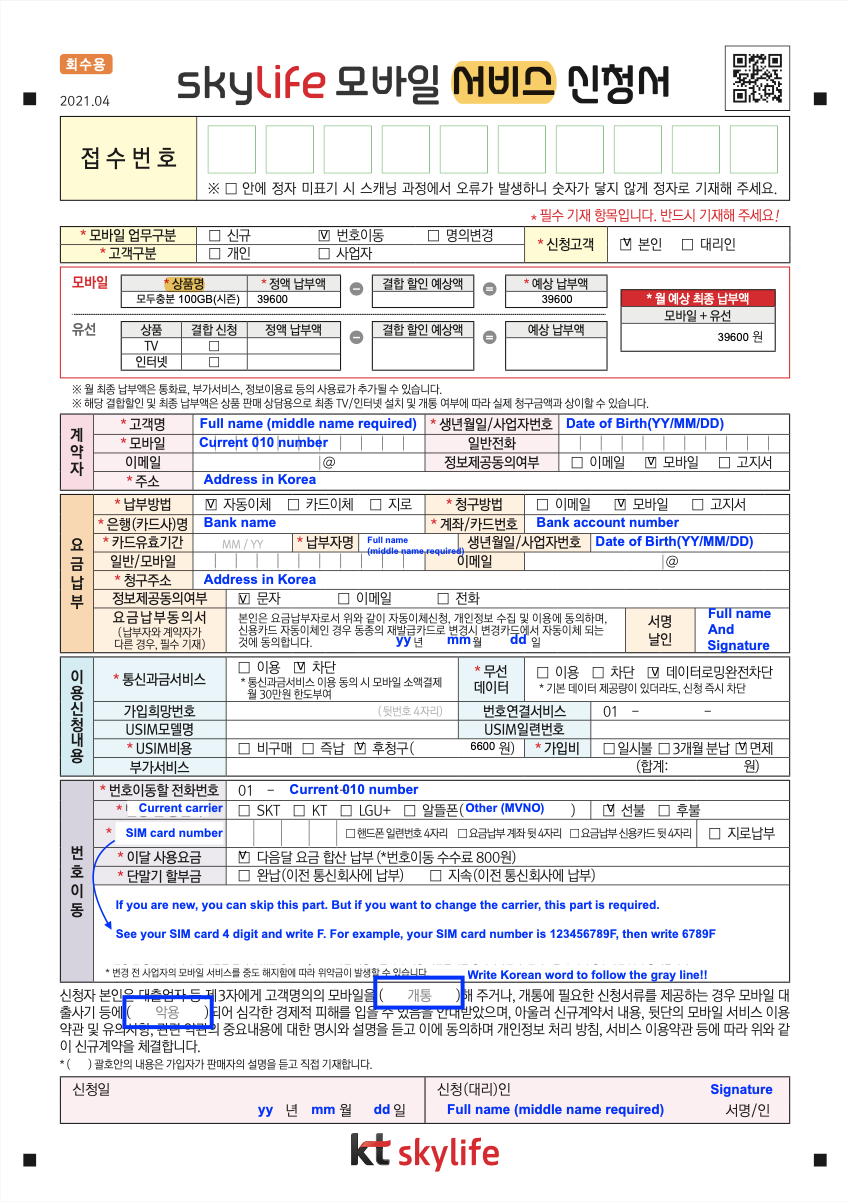 * If you are new user, you can skip the current 010 number parts.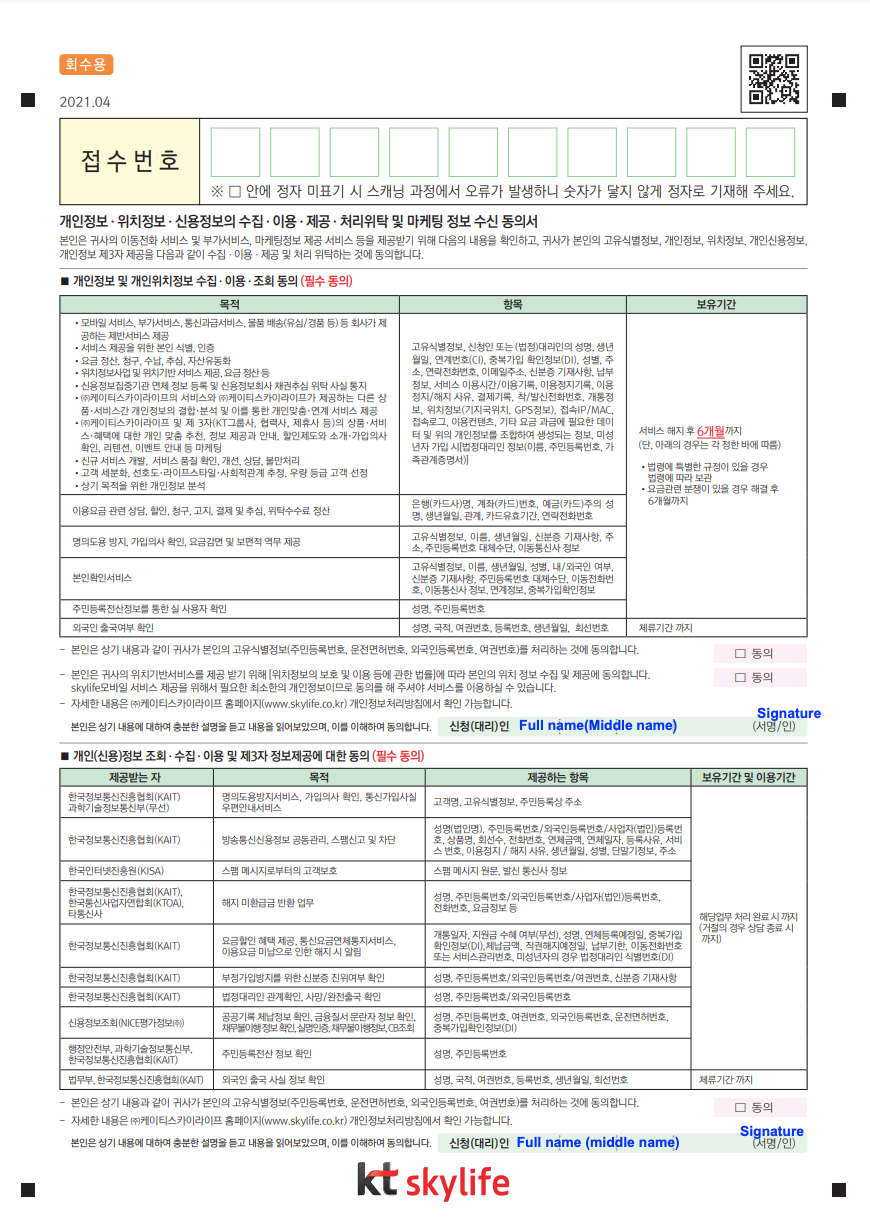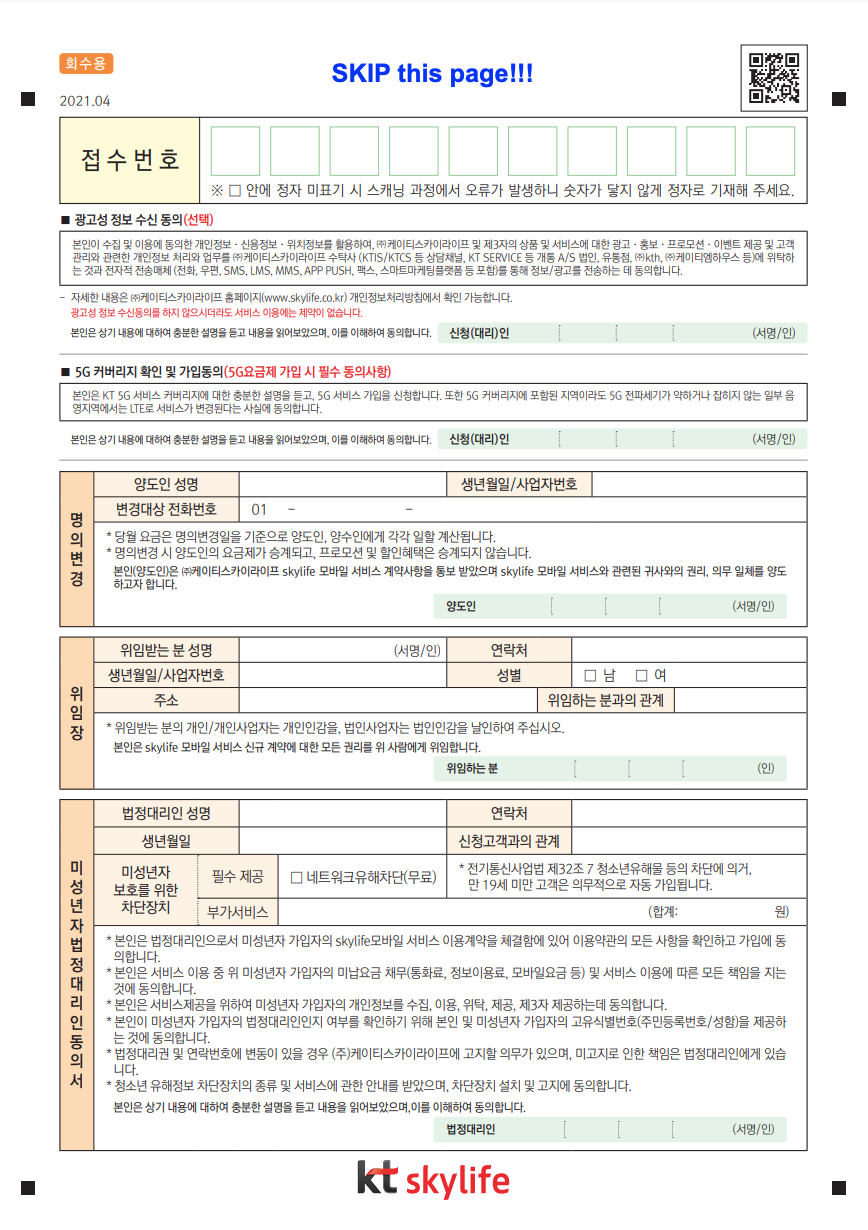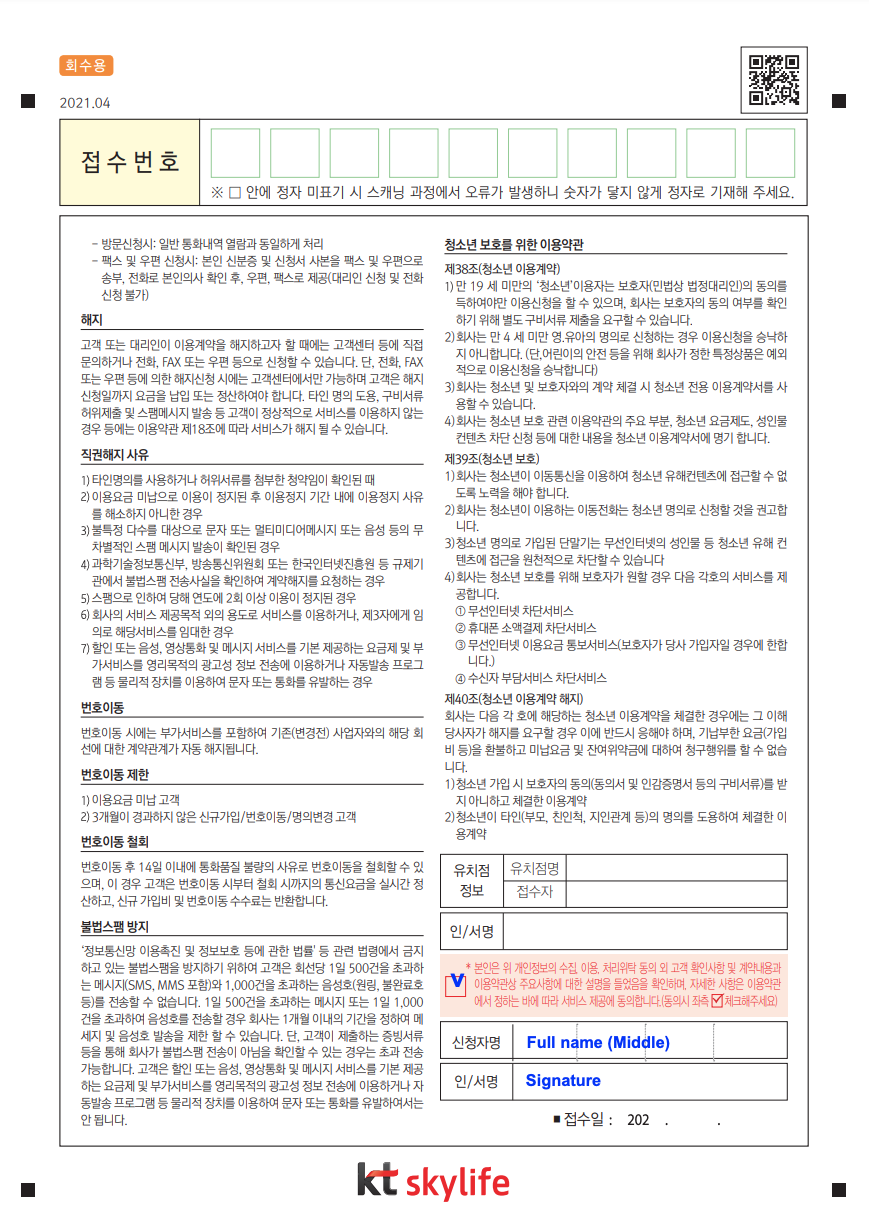 Because postpaid is paying your monthly bill at the end of each month, you have to provide your ID and the banking account which can deduct your monthly bill.
ARC card is a Korean national identification card, this is mandatory to submit to verify yourself to get the same offer as a Korean.
An ID must scan A4 size white background on it

An ID must be a color and bright but no light reflection (able to read)

All four corners(Edges) must have appeared

Take a picture of your bankbook first page(Signature page)

Must be shown account number, name, and signature

C. Device information
Device model name: ex) iPhone XR or Samsung Z flip etc.

Storage size: ex) 64GB or 125GB etc.

IMEI code: on your dial, call *#06#

Submit your files at the email to click the 'Request SIM activation' button.

When we verify your files and address, we will start to deliver your package and email you the tracking information.