Upgrade or Downgrade My Plan (LG U+ YY)
You can change your plan after 92days(3 months) from your activation date. From 4th month! you can change your Plan with the request change application.
For the plan change, email us your current plan and preferred plan with the application.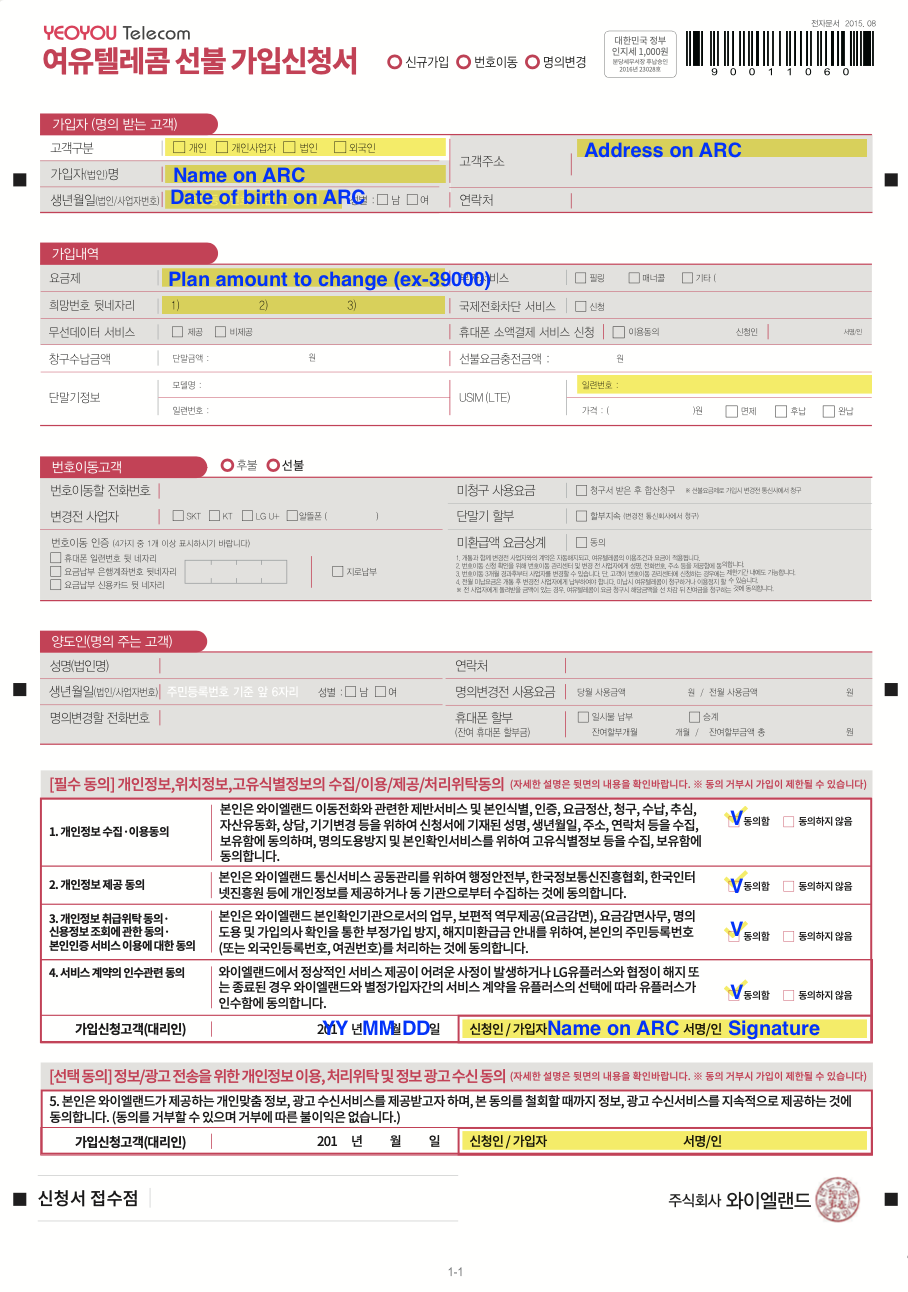 But make sure if you have NOT registered the ARC, Plan change is also not possible.