Every recharge completion email, you can see the [AutoPay] button at the bottom.
Please click that button and submit your files for AutoPay setting.

You need to prepare,

- Application (Physical handwriting required)

- Korean bankbook

- ARC front and back

You do not need to SCAN it all, just took a readable picture and attach it at the form.

We will reject, edge cut or light reflection or wrong application file.

* LG U+ yy and SK eyes applications are different. Please check your carrier type before submitting the form.
1. Download the appropriate application
2. Click to open the [ AutoPay ] form
-Click REQUEST: I WANT TO SET UP AN AUTOPAY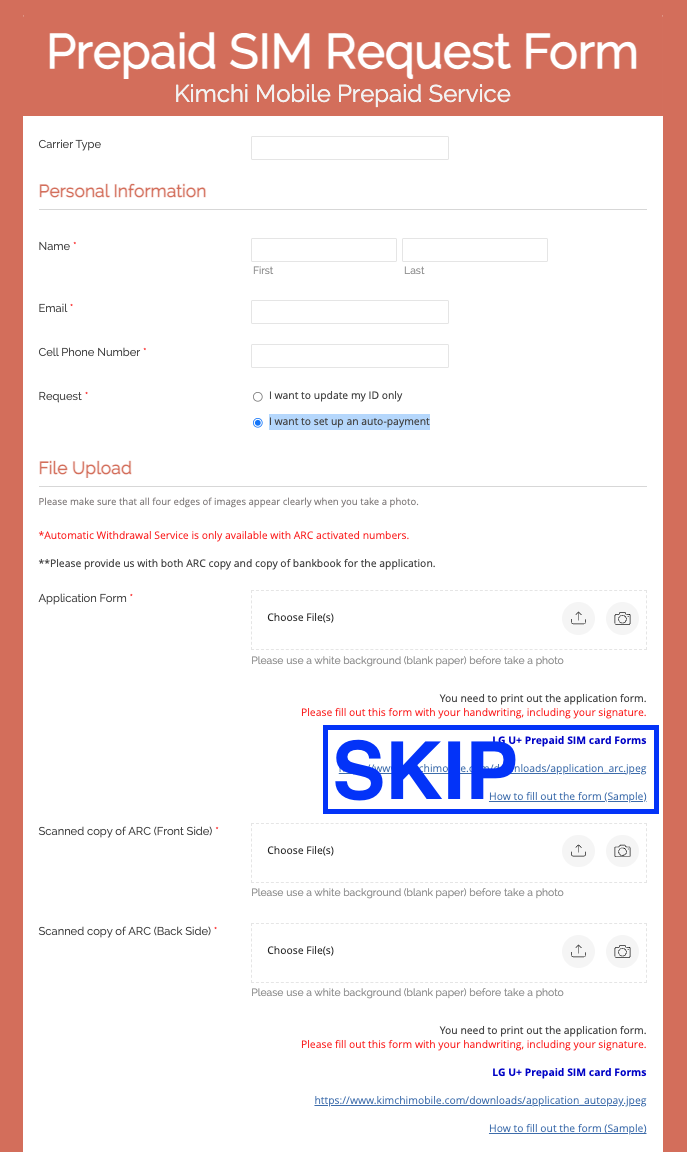 * SKIP the ARC form part and submit all the files. Again, you can take a picture and submit right away.